Outdoor Recreation in Evanston, Wyoming, is a Boon for Residents and Visitors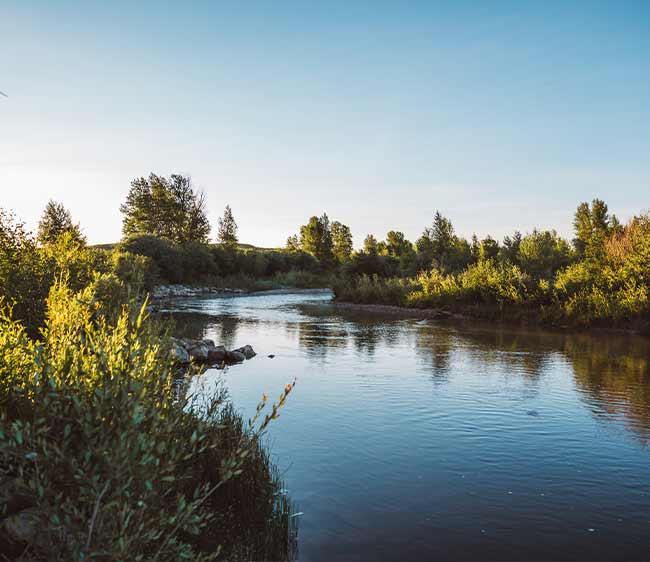 Evanston, Wyoming, on the Wasatch Front, is a true destination for outdoor recreation. "Breathtaking" only begins to describe the beauty of its rivers, mountains, foothills, forests, and wildlife. Since July is Park and Recreation Month, it's the perfect time to spotlight all that Evanston has to offer. Recreation amenities not only enhance the health of individuals, they function as economic drivers by attracting tourists and fostering attractive, energetic, and resilient communities like Evanston.
Research on communities approximately the size of Evanston has found that amenities such as recreation opportunities are likely as big of contributors to healthy local economies as traditional "business-friendly" measures such as lower taxes and labor costs. Hometowns with a more desirable quality of life experience both higher employment and population growth than similarly situated communities, including those that rank high by traditional economic competitiveness measures.
Today, people expect better working conditions and living environments. They won't settle for anything less than communities that meet their lifestyle needs. In response, businesses are searching for locations that meet their development requirements and provide the quality of life their employees want. Evanston and Uinta County check all of these boxes.
In Evanston, our quality of life encourages residents to put down roots and entices new families to call us home. This makes for an attractive labor pool for businesses and industries looking to expand or relocate.
Parks and recreation also serve as an economic driver by attracting visitors who spend their dollars on lodging, gear, guides, food, and retail. In Uinta County, there is something to draw in every level of outdoor enthusiasts. From renowned fishing and hunting, to an extensive trail system and burgeoning adventure tourism sector, the Evanston area is a true destination. Though it's summer, a nod must be given to Evanston's extensive winter fun opportunities: ice fishing, outdoor ice skating, dog sled races, snowmobiling, cross-country skiing, and proximity to fabulous ski resorts.
Evanston is known for its western charm, ethics, and majestic Wasatch Front vistas. Summer days are ordinarily clear and cool, with an average of 300 days of sunshine every year. "Fresh Air, Freedom and Fun" is what the City is all about.
Bear River Greenway and Bear River State Park
The Bear River Greenway follows the Bear River through the heart of Evanston, connecting BEAR Meadows, BEAR Ponds, and Evanston's Bear River State Park. The trail system, serving as a recreational playground as well as a path, includes six miles of paved pathways, another 10 miles of dirt trails, and bike trails for both advanced and novice riders.
BEAR Meadows provides six acres of open space for recreation activities. There are youth sports fields, picnic shelters, a tot park playground, physical fitness exercise stations, an amphitheater stage, restrooms, and parking.
BEAR Ponds is a great spot where people can kayak, canoe, paddleboard, fish, and in the winter, ice skate. There are also pavilions for rent.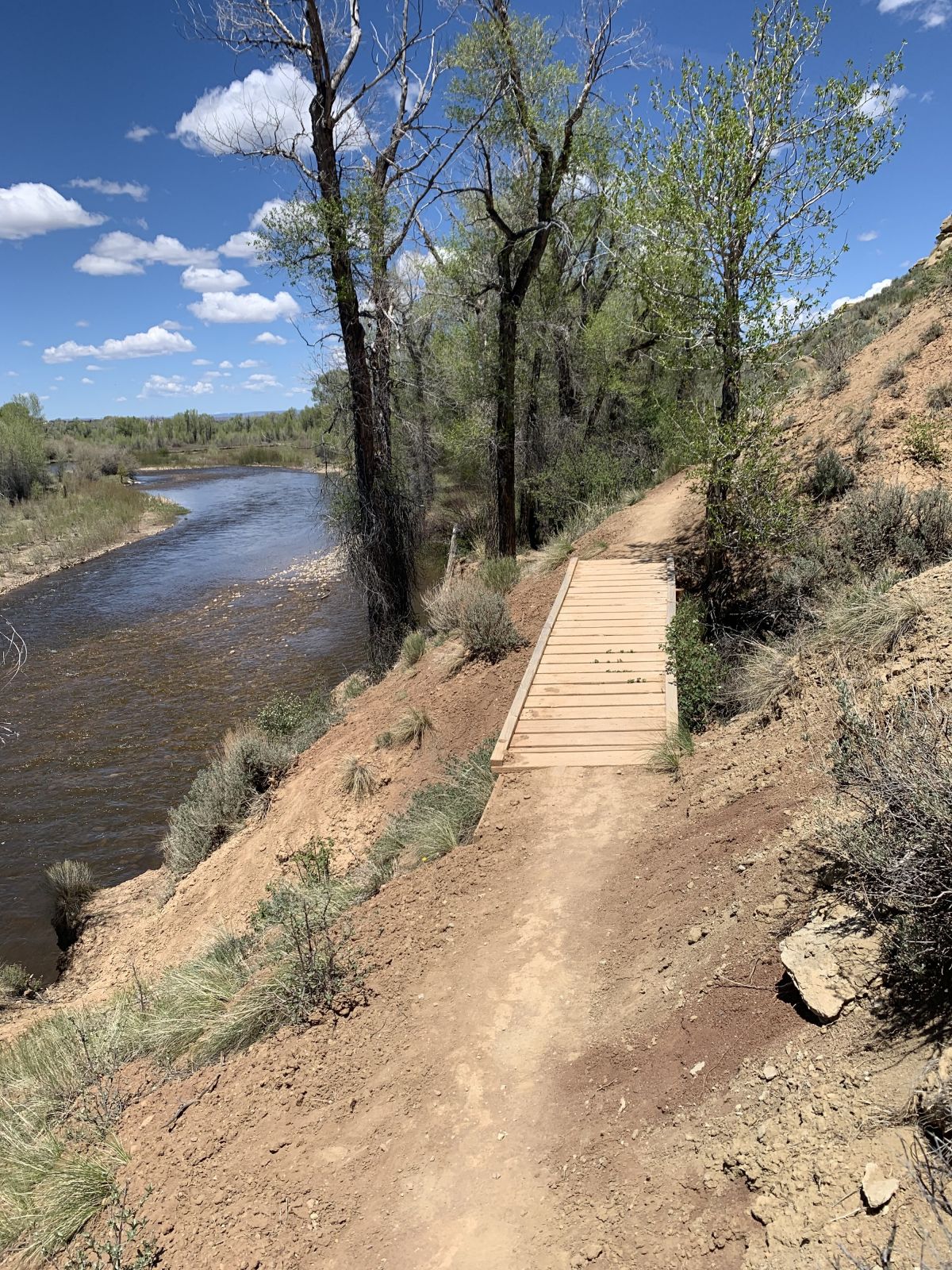 The BEAR Paw Trailhead facilities include the Bear Paw picnic shelter and a river access ramp to the Bear River Whitewater Park for kayaking, rafting, and tubing. Access to the Bear River Greenway main trail system is located across Debbie's Bridge, with a viewing area for The Bear Paw rapid. The parking area features a cascading water feature and restrooms.
Bear River Whitewater Park offers over a dozen manufactured features for paddlers to navigate. The run consists of class II to class III rapids during normal flow, each presenting different challenges.
Bear River State Park adjoins the Bear River Greenway and offers ideal areas for picnicking, hiking, bicycling, wildlife viewing, and group activities in the summer. Cross-country skiing, snowshoeing, and sledding are available in the winter. The visitor center is open all year.
Rio Oso is a network of multi-use, single-track trails for hikers, runners, and especially mountain bikers. The carefully maintained trails can be accessed through Bear River State Park and provide something for everyone, from gently rolling terrain to heart-pumping climbs, technical descents, and even a pump track with a looped sequence of rollers and berms. A trail map can be found here. Rio Oso is one of Evanston's shining gems, with views of the Uinta Mountains and the Bear River.
Evanston Parks and Recreation Department
The Evanston Parks and Recreation Department (EPRD) manages over a dozen city parks in addition to the Bear River Greenway. There's fishing, playgrounds, and even a skate park.
The Evanston Recreation Center features a pool and swim lessons, fitness classes, youth sports, events, martial arts, and more.
The Bear Community Center is a multi-purpose building available to rent for group, family, and nonprofit community events. This beautiful building overlooks the ice ponds and offers a rustic interior, with features such as a multi-purpose room that seats 80, a picnic pavilion, river rock fireplace, a serving and warming kitchen, and a pine slab serving counter.
Purple Sage Golf Course is a professionally designed course featuring gently rolling fairways, smooth greens, and smartly placed sand traps and water hazards. Purple Sage Golf Course gives one of the best golf experiences in and around Evanston and offers leagues for all ages and abilities.
Southwest Wyoming Off-road Trails (SWOT)
Southwest Wyoming Off-road Trails, or SWOT, is a prime example of a recreation amenity serving residents, tourists, and economic development. The ever-evolving project aims to link communities, historic sites, and forests in southwest Wyoming for ATV enthusiasts. A series of trails and roads take riders past snow-capped mountains and through lush grass valleys, endless sagebrush prairies, and countless high-desert vistas. Phase 1 includes a large loop in Uinta County — the Lincoln Highway Trail — where Evanston and Bridger Valley are connected using the historic Lincoln Highway. The trail also connects to the forest in the Uinta Mountains and then back down from the mountains to Evanston on a county road. Various organized rides, such as poker runs, are scheduled throughout the year.
---
The City of Evanston and Uinta County Economic Development invite you to explore all Evanston offers. The area is growing, our quality of life is superior, the economy is booming, and there is room for additional businesses to succeed here. Our strategic location, skilled labor, and actively pro-business climate are assets for any company, especially for our target industries.
Contact the office for assistance: (307) 783-6300 or roneill@evanstonwy.org. Follow us on Facebook, Twitter, and LinkedIn.