Evanston, WY, is a Destination for Bikers, Hikers, and ATV Enthusiasts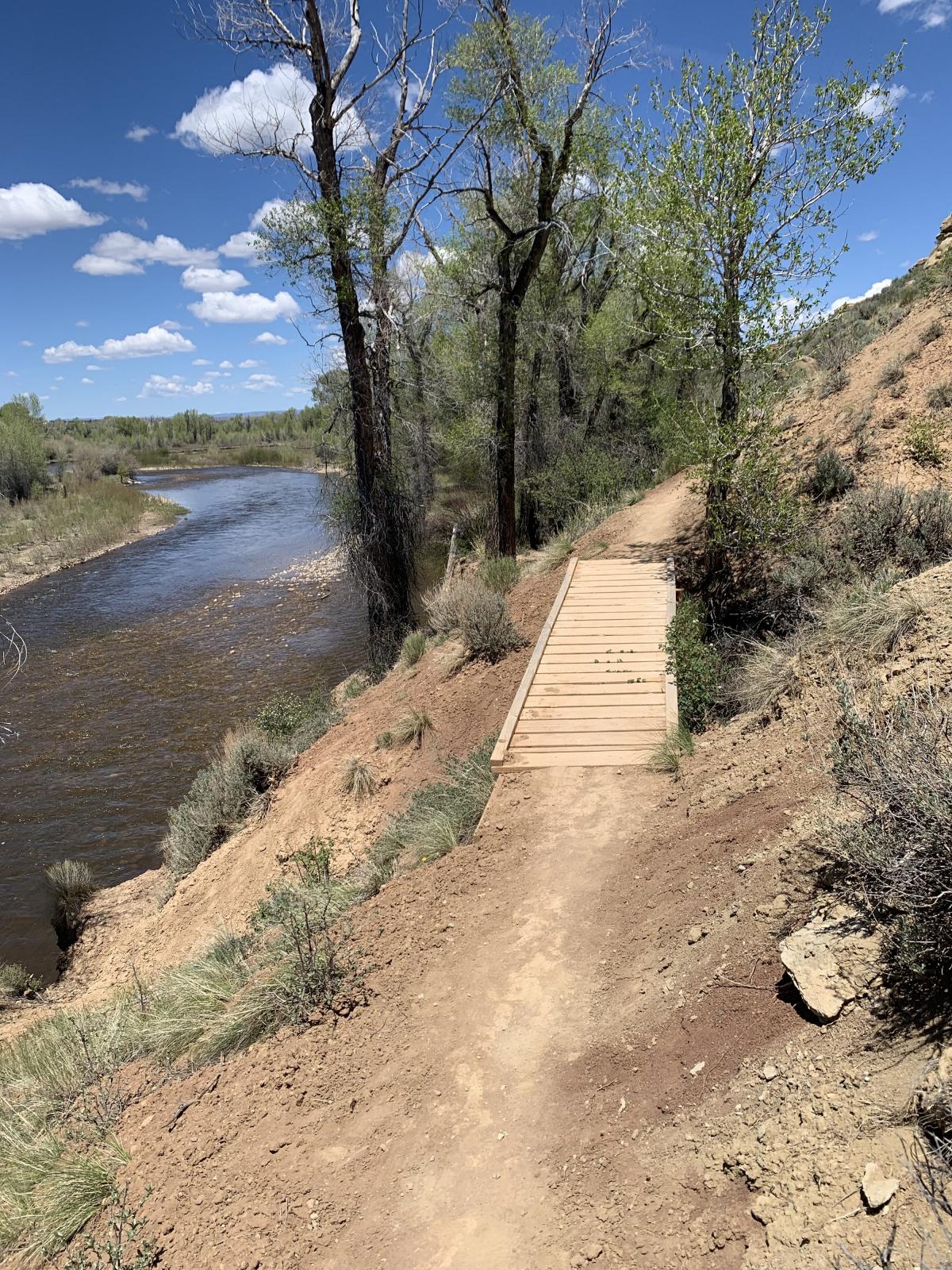 Evanston, WY, on the Wasatch Front is a destination for outdoor recreation. Breathtaking only begins to describe the beauty of its rivers, mountains, foothills, forests, and wildlife. There is something for every level of outdoor enthusiast. Residents and tourists can stroll and picnic along the river or venture into the heart of the landscape on the extensive trail systems. Nature-lovers, and the local economy. benefit from the myriad of choices for adventure in Uinta County.
Evanston Parks and Recreation Department
The Evanston Parks and Recreation Department (EPRD) is a good place to start to discover what the area has to offer. EPRD's mission is to serve the public by providing a wide variety of quality recreational opportunities, parks, and facilities within a safe well-maintained environment that enriches the quality of life of all ages.
"We believe recreation and leisure is a key factor in the physical health, mental health, and wellbeing of our community," said Kim Larson, EPRD Recreation Division Manager. "EPRD works very closely with other nonprofits who share the same goal, such as the Better Environment and River (BEAR) Project and the Bear River Outdoor Recreation Alliance (BRORA). Our partnerships with them are essential in enhancing the lives of our community members by creating a variety of outdoor recreational activities and events."
To understand how Evanston's recreation is interconnected, the best place to start is the BEAR River Greenway. The Greenway follows the Bear River through the heart of Evanston serving as a recreational playground as well as a path. The trail system includes six miles of paved pathways, another 10 miles of dirt trails, and bike trails for both advanced and novice riders. It connects BEAR Meadows, BEAR Ponds, and Evanston's Bear River State Park.
BEAR Meadows is where you can find baseball and soccer fields, and playgrounds. Recently, EPRD was one of 12 communities around the U.S. awarded a $40,000 grant from the National Recreation and Park Association and the Walt Disney Company. "The grant was used to create two new baseball and soccer fields on BEAR Meadows," said Larson. "From working closely with the BEAR Project Inc. and knowing "Component 8: The Meadows" is part of their master plan, we were able to partner up and add a new playground to the plan as well. The grant money did not cover the entire portion of the playground so the BEAR Project donated the rest."
BEAR Ponds is a great spot where people can kayak, canoe, paddle board, fish, and in the winter, ice skate. There are also pavilions for rent.
Bear River State Park is where enthusiasts can, among other things, access Rio Oso: a network of multi-use, single-track trails for hikers, runners, and mountain bikers. These trails are built and maintained by BRORA. The carefully maintained trails provide something for everyone, from gentle rolling terrain to heart-pumping climbs, technical descents, and even a pump track with a looped sequence of rollers and berms. Recently, BRORA created even more miles of mapped trails. "With views of the Uinta Mountains and the Bear River, Rio Oso is one of Evanston's hidden gems," said Larson.
Explore the EPRD website and Facebook page for upcoming events and information.
Southwest Wyoming Off-road Trails (SWOT)
In Wyoming, with its community spirit and opportunities, private citizens have room to dream up and pursue recreation projects, too. Mark Tesoro, President, Southwest Wyoming Off-road Trails (SWOT), explained how the idea for a network of ATV trails came about through an awareness of possibilities and an eye on tourism and economic development.
"After traveling to Moab, Utah for about the last four years to go mountain biking with my wife and kids, and seeing the tremendous amount of ATV traffic and the economic impact it had on the community there, I thought to myself, 'Why aren't we doing something similar in Southwest Wyoming?'" said Tesoro. "We have our own amazing landscapes in Southwest Wyoming. We have snow-capped mountains, lush grass valleys, endless sagebrush prairies, and countless high-desert vistas. In addition, we have a tremendous amount of history and sites in Southwest Wyoming."
Tesoro gathered support and presented the idea to the Uinta County Economic Development Commission as an economic development project to connect the communities of Southwest Wyoming with a series of off-road trails. The idea would be to draw riders into communities who would then spend their dollars in local hotels and RV parks, restaurants, shops, and convenience stores.
The commission tasked him with putting together a working group to assess the feasibility of an off-road trail system in the region. From there, numerous agencies and persons were invited as stakeholders from which developed the working group that became the SWOT board and 501(c)(3) nonprofit.
Through tireless efforts springing from the motto, "Connect the communities, connect the forests, and connect the sites," many trails are now open. To use them, vehicles need a Wyoming ORV sticker that costs just $15. On June 26, 2021, members of the community went on a nearly 80-mile inaugural ride. The ride included several historical stops, and a lunch break at a truck stop.
"The beauty of SWOT is that we are and will be using existing roads and trails — Bureau of Land Management roads, oilfield roads, windmill roads, ranching roads, and county roads — that have been in place for many decades to make the connections," said Tesaro. "The city of Evanston approved an ordinance to allow licensed and registered ATVs and side-by-sides on city streets in December of 2020. In early 2021, Uinta County Commissioners approved the use of 13 county roads to connect a large loop in Uinta County. We made the primary connection between Evanston and Bridger Valley using the historic Lincoln Highway. This route is now called the Lincoln Highway Trail. The trail also connects to the forest in the Uinta Mountains and then back down from the mountains to Evanston on a county road."
SWOT is still being expanded. Some vital connecting roads are in the works, and SWOT hopes to have the entire trail system off the ground by next summer. The next phase is to connect to Lincoln County and to expand to additional county roads in Uinta County. According to the Uinta County Herald, WYDOT is currently in the process of looking at the connection from the east side of Evanston to exit 10 on I-80, to the nearest county road to the east side of Evanston.
"The potential for the trail system is immense," said Tesaro. "We don't have to look further than our neighboring states to see the success of off-road trails systems. Much of Wyoming could be connected and could benefit from increased tourism and recreation."
Follow SWOT on Facebook for updates and future events.