Evanston Economic Development Works to Support Business in Uinta County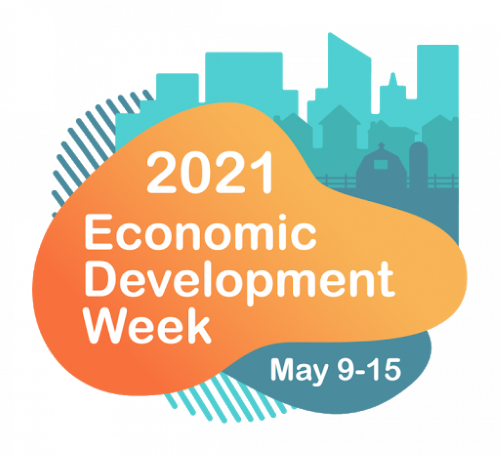 The 2021 National Economic Development Week is an excellent time to recognize Evanston Economic Development's promotion and support of business growth in its Wyoming community.
Evanston, Wyoming, a growing suburb of Salt Lake City, is the next frontier on the Wasatch Front, ready for growth and primed for development with available commercial property. Evanston Economic Development works to provide assistance to existing businesses in Uinta County, as well as to those site selectors, executives and developers looking to expand or relocate.
As an organization, they provide interested parties with information, data, resources, and direct support. This includes project management assistance and help to ensure that permits and licenses can be obtained in a timely manner. They assist directly with site selection. Once a property is acquired, there are state grants available to assist with site grading and to bring in utilities. Uinta County itself offers affordable shovel-ready sites, cheap energy rates, and no corporate taxes. Furthermore, Evanston is located in one of Wyoming's Opportunity Zones, and its diverse business ecosystem includes healthcare, advanced manufacturing, wind farms, aerospace contractors, Department of Defense contracted manufacturers, and more.
More About National Economic Development Week
The sixth annual National Economic Development Week (EDW) is May 9-15, 2021. National Economic Development Week was created in 2016 by the International Economic Development Council — the largest professional membership organization for economic developers — to recognize the unique role that economic development has in creating flourishing communities with strong economies.
EDW is a chance to recognize economic developers, the local leaders and organizations who work tirelessly to recruit investors, develop businesses, create jobs, enhance the tax base and ultimately improve the quality of life of their communities. There are many resources available for those looking to participate in this year's events. The IEDC's #EDW2021 Toolkit offers a number of ideas.
Evanston Economic Development is Ready to Assist
Evanston is "The Next Frontier." Contact the office to see what they can do to help your business grow: (307) 783-6300 or roneill@evanstonwy.org. Follow them on Facebook, Twitter, and LinkedIn.