Evanston High School Ranked Top-Tier School by U.S. News and World Report
Evanston High School in the Uinta County School District #1 was ranked a top-tier school in the nation by U.S. News and World Report. According to the media company's criteria, EHS:
Ranked in the top third of schools in Wyoming and nationally.
Ranked number 14 in the state of Wyoming.
Ranked number 6,078 in the nation.
High quality schools are not only of value for the residents of a community, they are good for its economy. According to Eric Hanushek in an article for the U.S. Chamber of Commerce Foundation, "The economic growth of a state is directly related to the skills of its workforce. and the skills of the workforce are heavily dependent on the state's schools." Furthermore, even though the U.S. population is often considered highly mobile, the majority of students continue to reside in the state where they were educated.
The excellence of a community's schools also factor in heavily with quality of life and decisions on where to live. Merle Lester, Principal of Evanston High School, understands this on a personal, as well as, a professional level.
"I came back to Evanston for many reasons," said Lester. "The biggest reason was for my own kids. We wanted them to be around family and we also wanted them to be around great peers. I still remember when we first moved back and my daughter Amanda was a junior. She told me, 'Dad, I can't believe how nice students are in Evanston.' It was then that I knew the choice to move back home was the correct decision for my family."
When asked about the recognition of excellence from U.S. News and World Report, Lester was quick to point out that it was based on data that was a year old and that Evanston High School has made even more gains over the past year. While the school received its ranking based on a mathematics proficiency of 41 percent and a reading proficiency of 50 percent, the proficiencies have since made significant gains: around 50 and 59 percent respectively.
"We are very proud of these gains in a pandemic year," said Lester. "This will greatly increase our ranking nationally and around the state."
U.S. News and World Report indicates that 47 percent of the EHS student body took at least one Advanced Placement (AP) Exam. AP tests are college-level exams on specific subjects that are administered in May upon the completion of an AP course taken at a student's high school. At many colleges and universities, a high enough score will earn the student college credit. In some instances, earning college credit can mean an overall lower college tuition bill, earlier class registration slots, or room in a student's schedule to take a minor.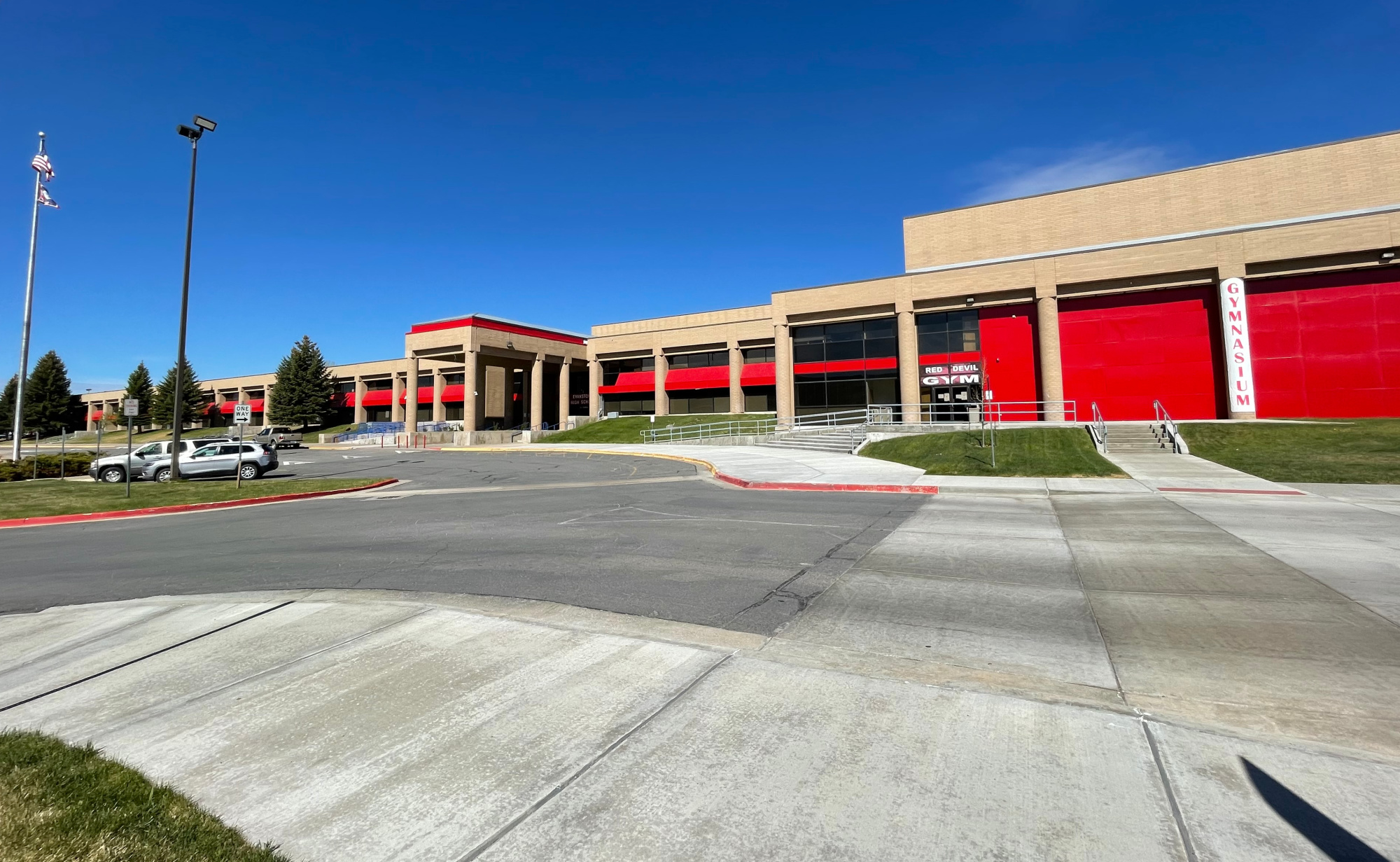 "Probably the greatest impact contributing to the ranking with U.S. News and World Report is the number of AP courses and number of classes that are offered," said Lester. "An example of this growth would be in English. In 2007 when I was first at EHS, we had three sections of college English. This coming year, we have 11 sections of College English or AP. That is a significant increase in the number of students taking upper-level courses in English."
"We continue to work on the number of students that pass their AP exams and our graduation rate," said Lester. "It is a continual desire for our students to excel academically." Last year's graduation rate was 87 percent.
There are also intangibles provided by EHS that contribute to students' success such as attention to their growth and safety.. "My favorite part of my job is interacting with the students," said Lester. "I enjoy their sense of humor and wit. I enjoy interacting with them and being able to help them with anything they need. I enjoy seeing them grow, learn, and mature. I love to see a freshman who is struggling socially when they get to EHS grow into a confident young adult. I love to see them perform academically, in clubs, sports, and activities. I would have changed careers a long time ago if it wasn't for the youth."
"What I want our community to know is that the schools in Evanston are rocking it," said Lester. Our achievement is going up in every school, even in a pandemic year. Not only did we survive COVID-19, but we have also excelled."
"There has been a lot of work put in by our staff to better align our curriculum, provide better supports for students, collaborate as professionals, and ensure that each student is learning at grade level or above,'' said Lester. "Evanston Schools from top to bottom are amazing."
Check out Evanston High School's website, and follow the Uinta County School District on Facebook and Twitter.
Explore Evanston Economic Development's website to further learn how this community is right for your family and business. Contact the office for assistance: (307) 783-6300 or roneill@evanstonwy.org. Follow them on Facebook, Twitter, and LinkedIn.