Why Businesses Are Moving to Evanston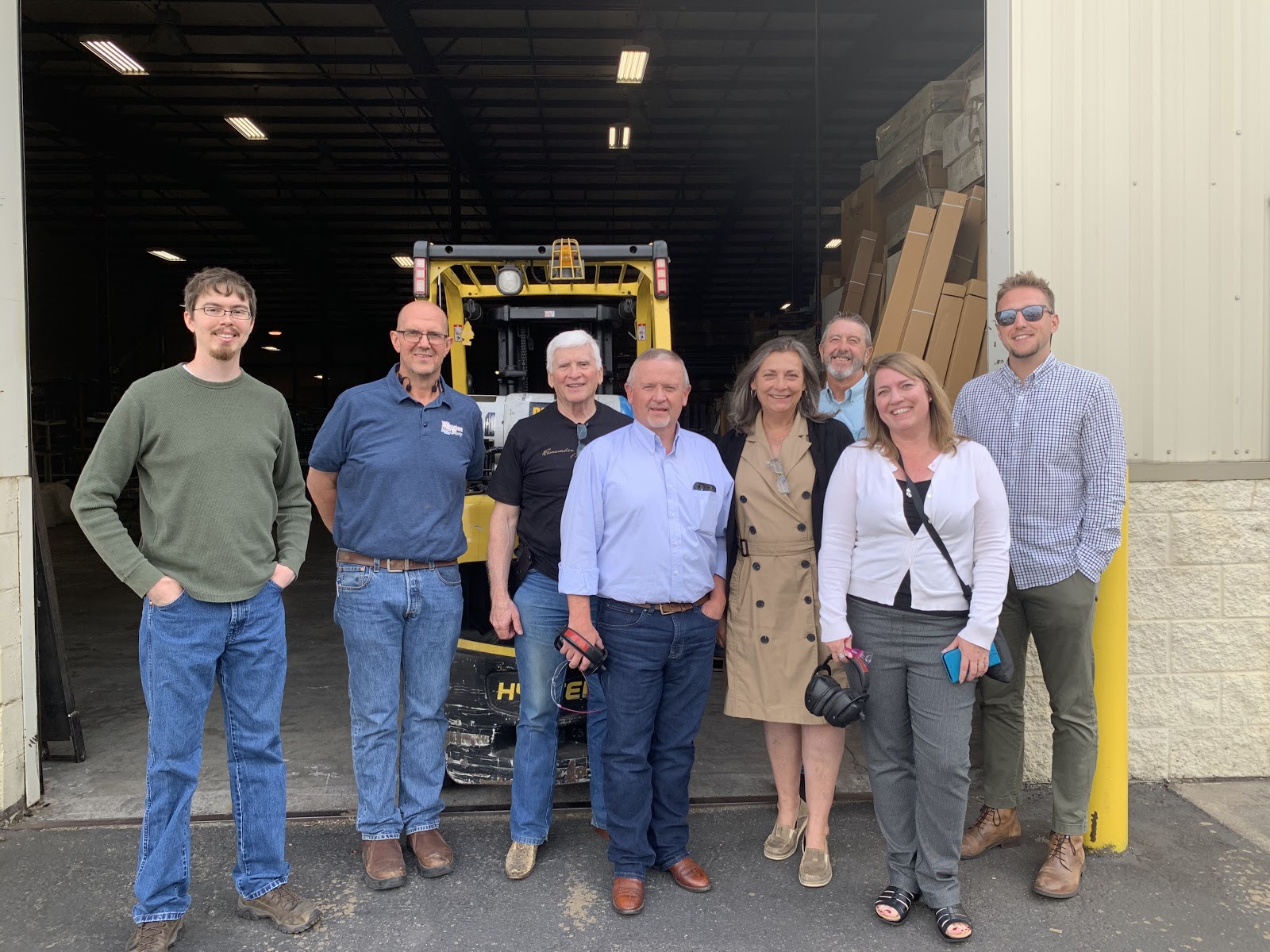 Businesses thrive in Evanston. Residents enjoy a warm, small-town atmosphere, yet they're only one hour east of Salt Lake City. This location, on I-80, I-15, the Union Pacific Main Line, benefits from daily freight service as well as the Uinta County Burns Field Local Airport, making it accessible to customers and suppliers alike. The city also has a reputation for having a solid workforce made up of honest, hardworking, individuals. To top it off, the cost of doing business in Evanston is significantly lower than in many other places. Wyoming has no corporate income tax, individual income tax, no inventory tax, or gross receipts tax.
Because of these unique advantages, Evanston is growing steadily as new and expanding companies continue to seek affordable commercial property with great infrastructure and easy access to a major city.
One of Evanston's best sites is The Union Center Business Park, a city-owned, planned development off I-80 and adjacent to Purple Sage Golf Course. Its lots are zoned light industrial and either contain basic utilities or can easily have utilities extended to them. Businesses in Union Center Park include Other tenants in Union Center include Union Tank Car, SGL Carbon, and NorthStar, Inc. Soon the park will welcome another major player: Avalon International Aluminum.
Avalon is a premier interior aluminum door frame manufacturer, currently headquartered in Oregon. Last fall, The City of Evanston applied for a $3 million grant and a $1,109,607 loan from the state to build a 60,000 square foot manufacturing facility in Union Center to accommodate Avalon's relocation. Beyond Avalon's need for a larger facility at a good price, the company likes Evanston's tax-friendly environment, proximity to suppliers and customers in Texas, and the Rocky Mountain region.
Rick Carleton, General Manager/Owner of Avalon International Aluminum explains, "We faced a decision that we had to move two years ago—our business had expanded beyond the capacity of our present space. The political/business environment in Oregon, or anywhere on the Left Coast for that matter, was untenable."
After studying tax laws/pro-business environments in all states, Mr. Carleton concluded that Wyoming was the hands-down winner when it came to offering the best business environment for Avalon's needs. The other asset that weighed heavily in his decision was Evanston's community. "It's a place where Avalon can make a difference," he says. "We hope to become a vibrant part of the community and be in a position to extend new opportunities for the good people of Evanston and be a sustaining member of the business community there."
Mr. Carleton goes on to praise Evanston's convenient amenities, its myriad of outdoor recreation activities, and its culture. "All of the people we have met and been privileged to work with have been extremely kind and helpful. We feel that the people benefits actually eclipse the business benefits," he says, then adds that Evanston is a fantastic place to raise a family.
Family friendliness matters to Mr. Carleton because Avalon is a family-owned business, and extended family, including grandkids, will be part of the move.
"Avalon isn't just a "me, too" company when compared to our competitors," he explains. "My son, Baron, is a brilliant engineer and has developed products that none of our competitors have—he even holds a patent on one particular configuration. Through innovation and outstanding customer service, the company is poised to become the most important manufacturer in our industry. Once the new facility in Evanston is operational, the potential of the company will be unlimited."
As Avalon's move gets closer, the Carleton family's enthusiasm for Evanston continues to grow.
"We have found that the outlook and attitude of most Wyomingites is quite different from people of other States, but, to our way of thinking, that is a plus, not a minus, as it is right in line with our values. We are several months away from physically being there, but already we are Wyomingites at heart. We love Wyoming!"

For more information, visit www.avalonint.com