Evanston, Wyoming Offers Businesses an Edge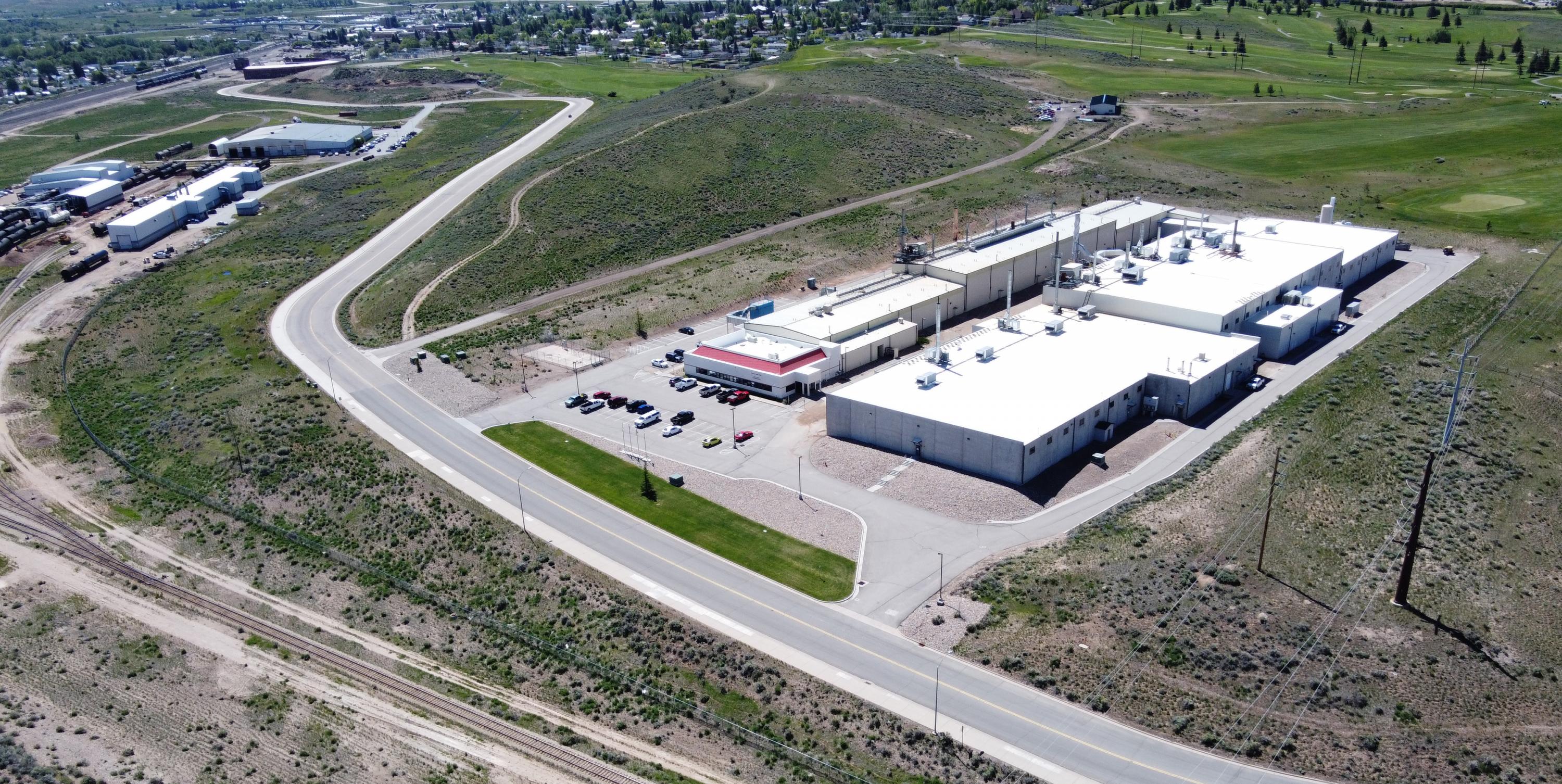 Visitors describe Evanston, Wyoming as a quintessential western town — a jewel in the center of an outdoorsman's paradise. Windswept, historic, and surrounded on all sides by the pristine Uinta mountains, this vibrant, little city has been said to have a spirit bigger than itself. That original pioneer character of integrity and resourcefulness that built this city a century and a half ago, is alive and well today, as Evanston forges a bold, new frontier centering on business opportunities.
Nestled in the Bear River Valley, this location––just east of Wasatch front, and only about an hour from Salt Lake City––give Evanston a distinct advantage. It's an integral part of America's main transportation pipeline, with daily freight service available. Its transportation infrastructure includes 1-80, 1-89, and The Union Pacific Main Line. It's also home to Uinta County Burns Field Local Airport.
At an elevation of nearly 6800, and blessed with 300 days of sunshine a year, Evanston's business climate is equally bright and inviting. Rather than having to cut through red tape, business owners who relocate, or start new businesses, in Evanston have access to streamlined permitting, tax advantages, incentives, grants, and loans. Evanston is located in one of Wyoming's Opportunity Zones.
Though every state has Opportunity Zones, only Wyoming augments those federal advantages with state incentives which include no personal or corporate income tax, low sales and property taxes, and one of the largest sovereign wealth funds in the nation. Meanwhile, energy prices are far lower than the national average. In addition, Evanston offers state-of-the-art, high-speed broadband internet. The result? A stable, reliable environment for business owners of all types and sizes.
In addition, to those financial advantages, Evanston offers an abundance of affordable, shovel-ready land, including Union Center Business Park, which is city-owned and planned, convenient to both residential neighborhoods and Historic Downtown, and offers developable land for light and heavy industry, offices, and research and development uses. Other business parks are currently in the planning stages due to high demand.
Some major companies that have chosen Evanston include Wood Group, Mitsubishi Carbon Fiber, Clean Energy Corporation, BPI Labs, and Union Tank Car Co.
Needless to say, Evanston is quickly becoming home to a diverse ecosystem of businesses. Of course, a key ingredient to turning financial and logistical advantages into long-term success is a quality local workforce. Employers who have chosen to relocate have found that the people of Evanston have the values, capabilities, and work ethic they need. If employees need to be upskilled, the Wyoming Workforce Services Business Training Grants for Existing Positions can provide up to $2,000 per trainee per fiscal year for established Wyoming businesses with existing employees who need a skill upgrade or retraining in their current occupations. Business Training Grants for New Positions can provide between $1,000 and a maximum of $4,000 per trainee per fiscal year, depending on the employee's full-time status and wage amount.
Moreover, talent that isn't homegrown is easy to attract, from nearby Salt Lake City Universities. This recruitment success is simply because Evanston is a great place to live. There are few other places that truly offer the conveniences, cultural, and educational advantages of a city in a stunning rural setting. Safe, walkable neighborhoods, river views, great public transit options, fresh air, and miles of bike lanes are part of the contemporary landscape. A broad spectrum of outdoor recreation opportunities are only minutes away. When a community is affordable, family-friendly, and welcoming, word travels fast, and it becomes a magnet for skilled, educated, and highly-motivated workers.
Once the workforce is in place, Evanston's employers continue to have access to statewide workforce development incentives which support continuing education.
The U.S. economy is becoming geographically decentralized. Meanwhile, the workforce is better informed, and putting more importance on quality of life issues than ever before. These trends, combined with Evanston's foresight and natural advantages give this city an outstanding economic edge. Stay tuned!