Discover Available Resources for Workforce Development in Uinta County, WY
Wyoming has business-friendly advantages, abundant natural resources, and ample recreational opportunities to draw workers, industries, and investors. Leadership knows that attracting — and keeping — business hinges on a trained workforce. That's why Wyoming takes a proactive approach to creating workforce development programs and grants to ensure employers and employees succeed.
At its heart, workforce development is a people-first approach to training that closes the gap between what employees can do and what the company needs them to do. It prioritizes workers as partners and boosts morale, retention, and productivity.
The Workforce Development Training Fund
The Workforce Development Training Fund (WDTF) is a unique Wyoming-based program connecting employers with professional development opportunities to increase employee skill attainment. Through labor pool upskilling, the WDTF fosters economic development, strengthens businesses and industry, and ultimately keeps workers in Wyoming.
"WDTF was established to benefit both Wyoming employers and Wyoming workers," said Shaye Moon, Department of Workforce Services, Business Training and Support Unit Program Manager. "This fund allows businesses to train, retrain, or upgrade work skills for existing workers."
Five grants currently available through the training fund allow businesses to host internships, send their existing employees to training, obtain skilled workers, and build apprenticeship programs.
WDTF hosts virtual Question & Answer Sessions to help businesses navigate the grant process. Anyone can attend.
Upcoming Q&A sessions:
3/7/23, Tuesday, 2 pm (To register, please click here)
3/21/23, Tuesday, 2 pm (To register, please click here)
To view previously recorded meetings, please click here.
"People who attend the Q&A Sessions can expect to learn about the various training grants the Department of Workforce Services (DWS) has to offer and how to navigate the DWS website and apply for grants," said Moon. "In addition, anyone will have the opportunity to ask questions regarding any of the grants. These sessions usually go the full hour with additional discussion and questions."
"The Workforce Development Training Fund is a program unique to Wyoming that is specifically in place to help Wyoming businesses thrive," said Moon. "We want to make sure that businesses can feel confident in applying for these grants. The team here at DWS is available to help people navigate through the different grants and grant processes by calling (307) 777-8534 or emailing dws-wdtf@wyo.gov."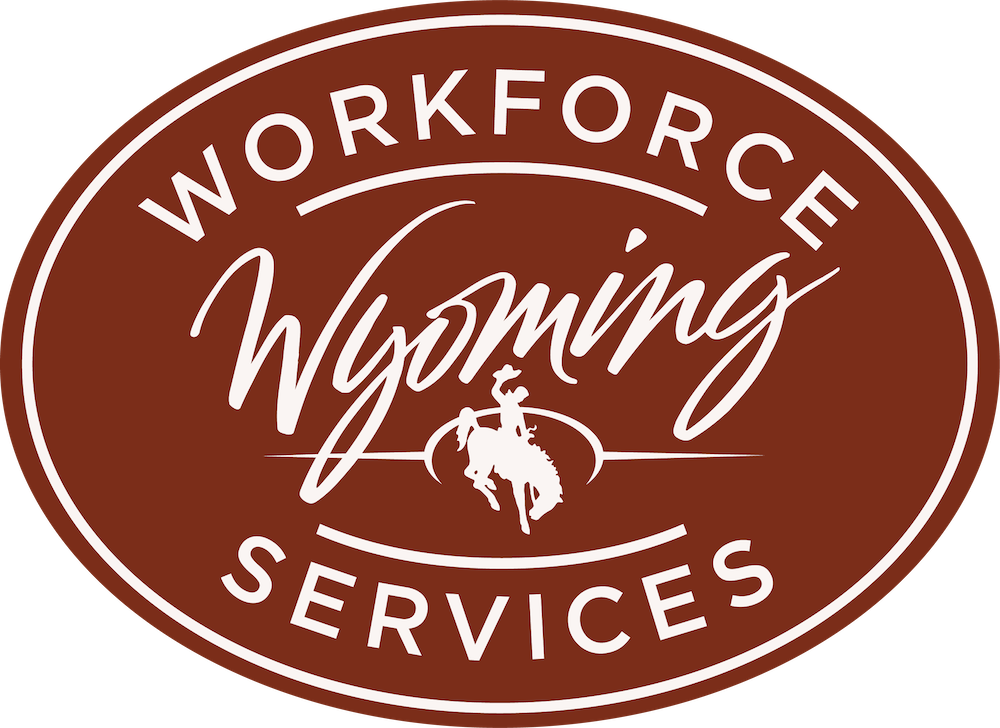 Southwest Wyoming Manufacturing Partnership
Another approach to workforce development is engaging up-and-coming student populations. The Southwest Wyoming Manufacturing Partnership (SWMP) is committed to increasing the awareness of career opportunities in the changing and diversifying manufacturing sector.
"We work with regional K-12 schools and Western Wyoming Community College (WWCC) to align efforts for education and skill development for current and future career paths," said Ron Wild, Regional Business Manager, Rocky Mountain Power. "Working with partners in industry, government, education, and community support partners, we use an evolving plan to identify what is needed now for future opportunities."
The SWMP functions entirely on the dedication of volunteers who donate their time and resources. "We have seen a lot of growth since our formation in 2018," said Wild.
"We're here to advance manufacturing in Southwest Wyoming and all that goes along with developing communities to support businesses," said Wild. "Not all of our partners directly create something, but they are essential to those who do. We want to bridge the gap between education and industry to create students who are not just successful in their field, but successful right here at home in order to build our communities."
"Our first success was the Plant Operations Certification Program at Western Wyoming Community College," continued Wild. "The program went from concept to the first class in nine months. Those students then worked in local industries, such as the trona (the raw material refined into soda ash) industry and processing plants."
SWMP then started developing a Broadband and Fiber Optics Program to support the rural internet accessibility concerns across the region.
A Pre-Apprentice Powerline Program followed to help regional businesses find qualified apprentice linemen. The program is designed to increase the success rates of apprentice linemen through journeyman training. The second phase is rolling out, with substation operations forecasted to begin in 2023.
"Western Wyoming Community College and the Southwest Wyoming Manufacturing Partnership worked together to host a Manufacturing Day at the campus in Rock Springs," said Wild. "By working together, they have touched all the regional high schools and brought over 800 students to come to learn about the careers in Southwest Wyoming."
The Southwest Wyoming Manufacturing Partnership works with the K-12 system by participating in career fairs, guest lecturing in classrooms, and assisting students in preparation for mock interviews, all in an effort to enrich Career and Technical Education (CTE) programming.
"The ability to effectively engage employers, experts, and industry leaders in Career and Technical Education at the secondary level is what takes a CTE program from good to great, and together it is happening in Southwest Wyoming," said Wild. "Partnership members have taken the time to go into the schools and have conversations with students during classes and assemblies. Significant success requires a significant relationship, but a significant relationship requires a significant presence. We ask local industry leaders to consider adding your presence for our greater successes in the future."
Evanston Economic Development
Evanston, Wyoming, Economic Development is experienced in forging new frontiers, and our sights are set on business growth and workforce development. We are on track for the future with a proactive and dynamic business climate, a dedicated and diverse workforce, and a heartfelt, small-town attitude! Consider this your invitation to visit our thriving community and find out how we can assist you in locating or expanding your business here. Our experienced staff is prepared to assist site selectors and business executives through the relocation process and to direct entrepreneurs to the resources they need. Contact us today! Follow us on Facebook, Twitter, and LinkedIn.